iOS 7 is going to roll in API support for MFi controllers, but who's getting tapped to make them? Apparently, Logitech and MOGA. An intriguing post on Czech site Jablickar.cz reports that Apple is teaming up with MOGA and Logitech to produce upcoming controllers for iOS. It doesn't have details outside of that, but we don't really need promo images or schematics to satisfy our curiosity since reference images are already in the wild.
MOGA, by the way, is an interesting pick: the company already has a ton of support on Android from developers large and small. Gameloft, SEGA, Rockstar Games and others all support the controller on mobile.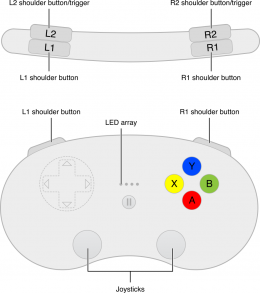 The first wave of controllers are expected to hit this fall.
[Via Jablickar.cz, via MacRumors]