Information is slowly leaking out of WWDC as developers start installing the recently released beta version of iOS 7. Specifically, in regards to the mysterious reference to game controllers during today's keynote. We were just tipped off that a vague guide has been posted on Apple's developer site that mentions some basic guidelines on how game controllers should be used. No real specifics yet, although these two images give some idea of what Apple is thinking with this functionality: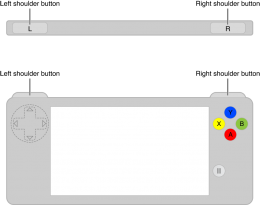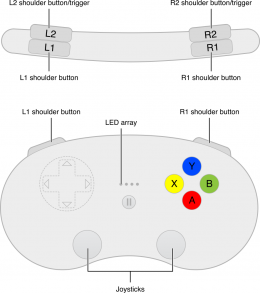 So here we have what appears to be a style of game controller that allows you to see the screen of your phone, as well as an entirely standalone controller with what seems to be dual analog sticks. Also, we've heard that Apple has reinforced that if your game is going to support a game controller it needs to be totally playable without. We're going to keep following this, as, well, it could change everything– particularly if it leaks over to the Apple TV.
If what we've heard is to be believed, there's going to be a familiar "Made for iPhone" branding on these controllers, and developers will have one common interface to code to and they'll just work on everything. Allegedly, there's even some prototype controllers floating around WWDC.