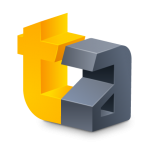 A while back we posted that we were looking for freelance writers, and so far the response to that has been overwhelming. We've got tons of new faces around here, so much so that we're finally able to keep content flowing all week instead of sticking a pin in things until Monday morning after posting the podcast on Friday evening. We're not done through, as we're still looking for writers with the very specific talent of being able to play a game, then write comprehensive guides on it. In this particular instance, speed is very important as we're looking to release collections of guides and tips for popular games as quickly as possible after they're released. So, if you're the kind of person who can grab a game and see the proverbial Matrix and help others do the same, get in touch!
Here's an idea of the kind of articles we're looking for:
We're going to be focusing on two main angles, the first one found in the Sonic, Star Command, and Minecraft guides which are more "Hey here's some tips that might help you do well or understand this game better" and guides like the Real Racing 3 one which focus on how to get the most out of a free to play game while spending the least amount of time and real world money. If these are things you enjoy doing, check out this page for the rest of the process!
NOTE: With E3 and WWDC coming up, responses to this might be a little slow, but don't worry. We're super stoked about moving forward with this project. Also please mention that you're specifically emailing about the tips and guides position.