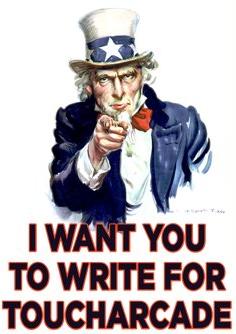 Hey, you, iOS gaming fanatic!
TouchArcade is the largest iOS-specific gaming site out there, we're rocking over a million unique visitors a month and have an audience that's hungry to read everything and everything they can that pertains to all the awesome things going on in the world of iOS games. Pumping out loads of content takes a army of talented writers, and we're always on the hunt for more. Think you've got what it takes? Read on!
First off, the nitty-gritty requirements:
Must be 18+ years old.
Own at least a 6th generation iOS device (i.e. iPhone 5 or newer).
At least 6 hours a week to commit to playing games, following the iOS scene and potentially writing about your findings.

Some kind of industry-centric writing experience.

This can be a fan site, your own blog, an active forum career, or anything else to show that you're involved in games writing on some level.
Our ideal candidate(s) would be someone with a history of PC/console gaming who is knowledgeable of both retro and modern games. Since the advent of the App Store, they've been following the day to day releases of games, knows the history of iOS game releases, and can recollect past favorites as well as identify and appreciate inspirations in recent releases as the iOS world continues to evolve. We also need you to have good writing skills, be able to provide balanced and well thought out gameplay evaluations, and do it quickly. We put loads of emphasis on breaking stories, and being the first to post about rad, obscure, or otherwise overlooked games so quick turnaround times are a must.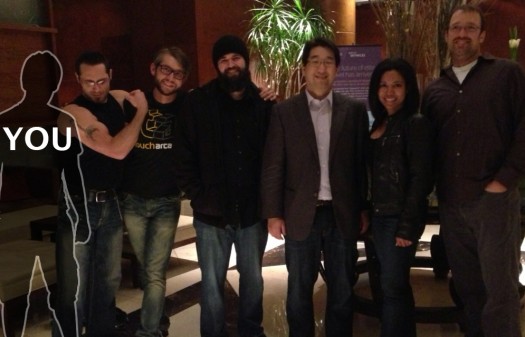 You should already be reading TouchArcade daily, and you should be able to easily adapt to both the tone and the writing style of the site. In exchange, we offer competitive rates, a super-relaxed work environment, and loads of free games to check out.
If this sounds like a good fit for you, send us an email at [email protected] and include the following:
A brief resume with a bio and any applicable writing/gaming experience. In addition, include your location and brief employment history.
Links to existing published articles, relevant personal blogs, videos, etc.
Favorite iPhone games, game genres you prefer as well as genres or game types you tend to avoid.
Realistic availability estimate, what time of the day you'd prefer to work, and how many articles per week you see yourself writing.
Anything else that feels relevant, attention getting, or otherwise pertinent to you joining Team TouchArcade.
This would be a part time freelance position paid in US dollars. We're open to international applicants, as long as you're open to being compensated in sweet, sweet American dollars. Since we're a proper legit company, US citizens will need to fill out a 1099 and other associated tax documentation to be a bonafide worker.