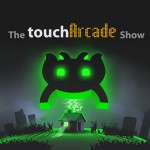 This week on The TouchArcade Show we've got two special guests: Marianne Schultz joins us to talk about why she wouldn't be a good cast for Shredder and a mysterious super-virus joins Eli producing the most wicked cold ever. Also, we discuss video games and stuff. At the top, we dive into the "leaks" and other silliness surrounding the release of Knights of the Old Republic for iPad. Later, we dig into the "life-changing" surprise buried in Curiosity and how it ended up being a cross-marketing kind of thing. Also, we talk about some new video games: Defense Technica, Solstice Arena, and World War Z all see time.
If you'd like to listen in, try one of the links below. You could subscribe to our show via iTunes or Xbox Music. And, really, why wouldn't you? Who wouldn't want our episodes the second they hit the Internet?
iTunes Link: The TouchArcade Show
Zune Marketplace: TouchArcade.com Podcasts
RSS Feed: The TouchArcade Show
Direct Link: TouchArcadeShow-106.mp3, 34.1MB
As always, thanks for listening and we'll be with you next week for another episode of The TouchArcade Show. Here are your show notes:
GAMES
Star Wars: Knights of the Old Republic – ($9.99) [TA Plays]
Incredible Jack – ($0.99)
World War Z – (Free)
Solstice Arena – [TA Plays]
Defense Technica – Coming next week!
FRONT PAGE
'KOTOR' On iPad Is Definitely Happening
'Curiosity' Winner Is Revealed, Prize Is Hilarious
---
This week's episode of the TouchArcade Show is sponsored by Nexx Studio's
Bloom Box
.

Bloom Box, $1.99 – Forget April Showers, Nexx Studio brings you flowers with their newest chain-reaction puzzle game, Bloom Box!
Players are challenged with placing different types of blocks strategically on the field, lighting the fuse, and watching as each block shoots seeds in different directions to bloom flowers and collect stars.
With over 120 brain-busting levels and 4 gardens to unlock, the game will keep puzzle lovers occupied for a long period of time.
Bloom Box just became available in the App Store for a launch price of just 99 cents.