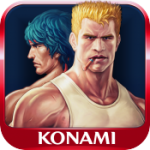 Earlier this year in January, we spotted a curious release in the Chinese App Store for a game called Contra: Evolution, which appeared to be a remake of the classic side-scrolling shooter with greatly improved visuals and touchscreen controls. And, despite Contra being one of the most cloned games in the App Store, this version appeared to be legit. It looked cool, but the only problem was that it was only available in China, and I wanted it. Badly.
Well, if you felt the same as I did then today is your day. Following some vague details last month that hinted as much, Contra: Evolution (Free) has indeed launched worldwide in the App Store. I've only given it a short go, but it's pretty much what I hoped it would be: a revamped Contra. The two original action heroes Lance and Bill make their return, but there's two new female characters to play as too. The remade visuals look nice too, though it does feel like it's lost some of its charm over the original graphics.
Something that might be a point of concern is the addition of a dual-currency and IAP system into Contra: Evolution. So far it appears to be just the "speed things up" variety, and all the different weapons look like they can just be bought through playing the game, leveling up, and earning the currency. Time will tell how this shakes out.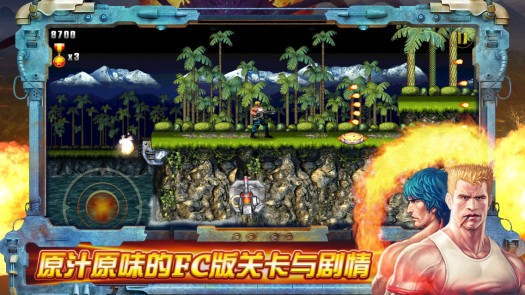 However, for a dollar, it seems worth checking out if you're a Contra fan looking for a fix on your mobile device. The virtual controls work about as well as you expect in a game like this, that is to say they're just OK. This was a pretty difficult game to begin with and virtual buttons don't help the situation, but the difficulty level seems to have been toned down from the original to compensate for this. I'm jazzed to keep on checking it out though, so grab it from the links below and hit up the forums for some more impressions and discussion.