There is no shortage of mobile versions of the fully 3D Minecraft-like sandbox genre, and there are even some options for a more 2D approach, most notably the excellent The Blockheads (Free) and Junk Jack ($0.99). However, the "original" game that brought 2D Minecraft-ing to the masses, Terraria, is set for release on mobile this summer too, as developer Re-Logic has announced on their website today.
Terraria originally launched on PC back in 2011, and just a couple of months ago the game made its way to Xbox Live Arcade and PlayStation Network, with a Vita version planned for this summer as well. The announcement doesn't include many details, or even mention any specific platforms, but it's a pretty safe bet we'll be seeing it on iOS at the very least. The post does mention leaderboards, achievements, and Facebook integration though, if that sort of thing excites you.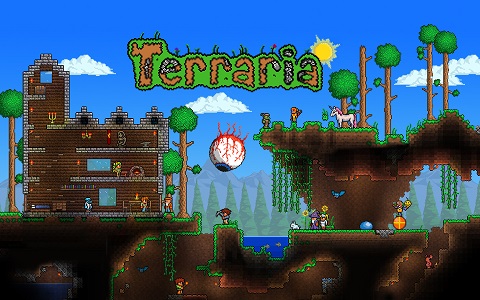 They do however mention in regards to Terraria mobile that "The controls have been completely redesigned for touch screens and every aspect of the game has been tweaked and balanced to give players the perfect on the go Terraria experience."
The mobile port is being handled by CodeGlue and is slated for sometime this summer. We'll be anxious to check it out, so add it to your TouchArcade (Free) Watch List to get alerts when more news on Terraria mobile becomes available, and check out the forums for discussion.