Still dealing with the post-GDC craziness on some level, it seems like the weeks have been flying by between these Wednesday releases. In non-game related news, if you're in the market for a cool status monitor-like app, you really should give Panic's Status Board a look. I don't know what, if anything, I'll use it for, but I feel like there's got to be a niche audience about there who are just going to go crazy over something exactly like this. Anyway, just figured it was worth a mention. Like all previous weeks, all of these games should be available at 11:00 PM Eastern, or potentially way earlier.
AlieNation, Free – Forum Thread – A strange looking shooter-ish physics destruction game with a cell shaded art style. It's free, so no harm in checking it out.
---
Blue Toad Murder Files: A Touch of Mystery, $2.99 – Forum Thread – Solve a mysterious murder in the village of "Little Riddle" with this English humor-packed puzzle game. It's got 36 puzzles included through the adventure, and the developers mention AirPlay as a feature which makes me wonder if they've got a cool implementation of the tech.
---
Bottle Cap Blitz, 99¢ – Forum Thread – Forum Thread – Proving that we're really scraping the bottle of the barrel for concepts that haven't been done before on the App Store is this game from Big Pixel Studios where you, well, flip pop caps at ice cubes.
---
Dungeon Hunter 4, Free – Forum Thread – Forum Thread – We spent a considerable amount of time with the game earlier today, and while its free to play model is there, Dungeon Hunter 4 definitely is a very competent Diablo-like if you're willing to play with some timers.
---
Enemy Strike, Free – Forum Thread – A first person shooter with (seemingly) quite a bit of content between 250 different missions, 15 weapons, and 5 different game modes. People in the forums seem to be enjoying it as well.
---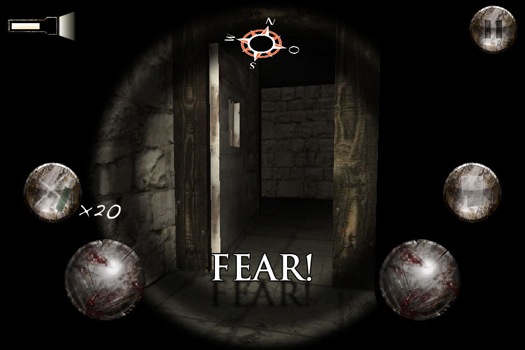 Garden of Fear, 99¢ – Forum Thread – Horror games are really hard to do on mobile devices, since so much of the effect has to do with more immersed you can get in the game. Regardless, there's a free lite version to try to see if this one jives with you.
---
GolfStar, Free – Forum Thread – I got a look at this back at GDC, and really liked what I saw. GolfStar is a online golf game with good graphics, and some neat gameplay modes. Now we've just got to wait and see how the actual free to play mechanics shake out in the actual release version of the game.
---
Gemini Rue, $4.99 – Forum Thread – We've been following this game for a while, and I'm totally stoked that the iOS port is here. Joseph described it as "a gritty, futuristic detective story about a spacecop" which sounds totally up my alley.
---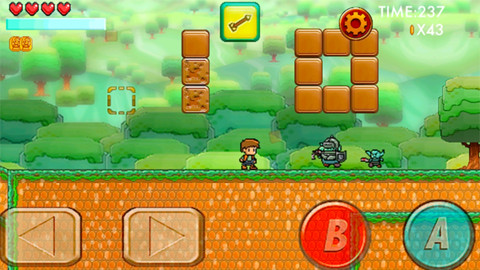 Heavy Sword, 99¢ – Forum Thread – This super-colorful platformed is giving me all sorts of warm nostalgic feelings, it all comes down to how those virtual controls work out.
---
Lumber Jacked, 99¢ – Forum Thread – We caught a glimpse of this action platformed from Everplay back at GDC, and really liked what we saw. Pixel art, tons of levels, and more worlds on the way? Sounds great.
---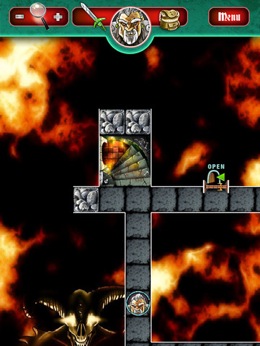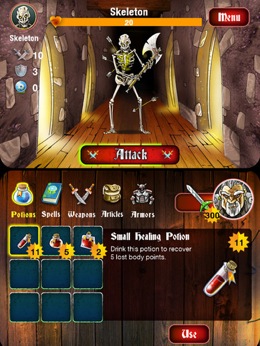 Mighty Dungeons, 99¢ – Forum Thread – The latest title from Forest Moon Games combines board gaming with dungeon crawling, reactions in the forum seem very positive and I'm excited to give this a spin as that sounds like a great mash-up.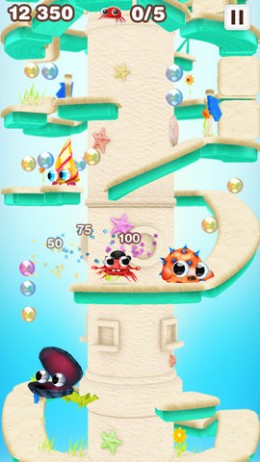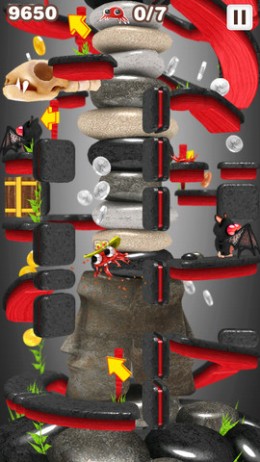 Mr. Crab, 99¢ – Forum Thread – A surprise release from Illusion Labs, Mr. Crab puts you in charge of playing as a crab rescuing other crabs. As a total Illusion Labs fan, I'm totally checking this out.