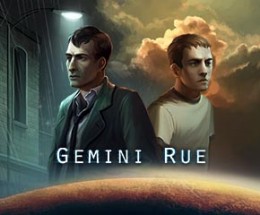 Last month we told you, rather breathlessly, about Wadjet Eye Games' plans to bring Gemini Rue to iPhone and iPad. Depending on how closely you followed the point-and-click adventure scene a few years ago, you may know Gemini Rue as a gritty, futuristic detective story about a spacecop named Azriel Odin and an amnesiac named Delta-Six. We now know that Gemini Rue will hit the App Store on April 11 and cost $4.99, though the game will be discounted to $3.99 for early adopters for the first few weeks.
And those early adopters are going to be important: Gemini Rue is Wadjet Eye's first iOS game, and it will serve as a test case for whether or not the indie dev brings more of its back catalog to iPhone and iPad. "If people buy this, then we could justify porting everything else," Wadjet Eye co-founder Dave Gilbert told Joystiq during PAX East. "If it does badly then there's really no point, because this is our best-selling game on the best-selling platform, so that's the best way to gauge to see if it's worth doing."
Wadjet Eye's "everything else" include point-and-click adventures like Resonance, the long-running Blackwell series, and Wormwood Studios' Primordia, all of which seem delightful in their own way. Primordia in particular is gorgeous, if nothing else — let's go ahead and find a way to get that on a Retina display.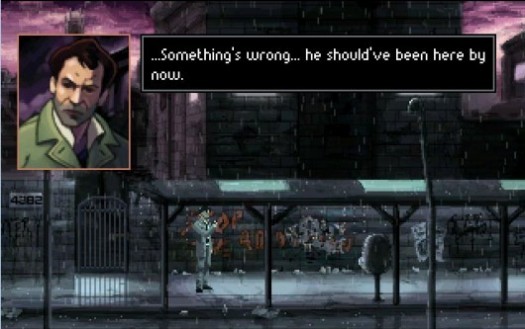 Anyway, point-and-click adventure games tend to do well on iOS as a rule, critically if not always financially. It's a good match for the platform, and Wadjet Eye have taken steps to make the game make the game as "touch-screen friendly as possible," says Gilbert.
While originally built on the open source Adventure Game Studio engine, the Gemini Rue conversion has taken about eight months and has largely been the work of Wadjet Eye chief technology officer Janet Gilbert. Upgrades and improvements include enlarging and improving the hotspots for selectable items in the game.
Wadjet Eye were kind enough to send over a review code, so look for our thoughts as we get closer to release.
[Joystiq]