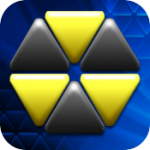 Steve Demeter's Trism ($2.99) could easily be credited as one of the most influential apps/games when it came to raising awareness of the brave new world of the App Store "gold rush" when it was originally released in 2008. Remember, back then the iPhone was largely still a "$500 phone" that didn't make much sense to a lot of people- Especially in the infancy of the App Store when everyone was still figuring everything out both from a business as well as a raw development perspective. Demeter was absolutely inundated with emails, media attention, and much more as everyone's collective jaws hit the floor when he announced that he made a quarter of a million dollars inside of two months on the brand new platform of the App Store.
Polygon sat down with Steve Demeter at GDC, and does a fantastic job of summing up the Trism phenomenon, as well as digging into the story of just what exactly you do when you go from being a normal person with a normal job to essentially a millionaire in such a short period of time.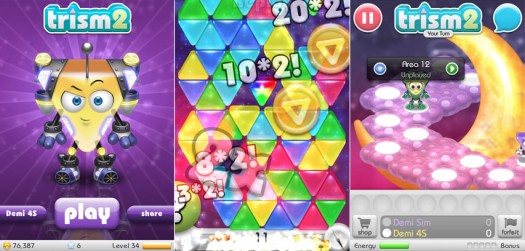 Anyway, Trism 2 has been teased a couple times in the past, but this is the first time we have any solid details on the game.
Per Polygon:
Trism 2 takes the eponymous trisms, the colorful tiles from the initial puzzle game, and anthropomorphises them. It then delivers the enlivened trism to a roguelike role-playing backdrop that is powered by battles fought using an upgraded take on the classic Trism puzzle game.

Demeter says the game was inspired by games like Candy Crush and Chrono Trigger and that it seeks a Metroidvania gameplay style, allowing players to roam the land looking for battles.
It's going to be free to play, but Demeter also plans on offering a single unlock to "convert" the game to a "paid"-style game if grinding up points and waiting for timers isn't your cup of tea. It sounds like there's going to be tons of content too, between multiple game modes, replay saving, and multiplayer.
If all goes as planned, Trism 2 should be available this summer, and I couldn't be more excited to see this iOS classic revitalized.
[via Polygon]