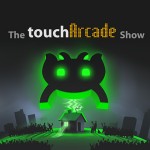 This week on The TouchArcade Show, we talk about GDC, our coverage of the event, and what we might do in the future to make it a little better. Also, The Unbearded One tells us what it's like to live without a beard, Eli breaks down his demo with the Oculus Rift and Brad shares his experience with BioShock Infinite so far. Later, we do dig into some iPhone and iPad games. Slayin and The Other Brothers lead off our Games segment, while a couple of other notables, including Ms Splosion Man, bring it to a close.
If you'd like to listen, go ahead and hit one of the links below. You can also subscribe to us on iTunes. That's the easiest way to get our episodes the second they hit. Give it a shot, you'll love it!
iTunes Link: The TouchArcade Show
Zune Marketplace: TouchArcade.com Podcasts
RSS Feed: The TouchArcade Show
Direct Link: TouchArcadeShow-098.mp3, 48.7MB
We've almost made it to episode 100! That seems like a huge deal! Oh, and here are your show notes:
GAMES
FRONT PAGE
---
This week's episode of The TouchArcade Show is sponsored by 99Games's The Jim and Frank Mysteries .

The Jim and Frank Mysteries, Free – Join two best pals, Jim and Frank, as they set out on a thrilling adventure to uncover the secret of the Blood River Files in the puzzle-based adventure game, The Jim and Frank Mysteries for your iPhone, iPad, and Mac.
So, put on your thinking caps and solve over 70 challenging puzzles — from analytical to mathematical across four captivating chapters.
The game will be available for free during the first two days of launch after which Chapter 1 will be priced at $0.99 at the App Store!
Learn more at www.99games.in