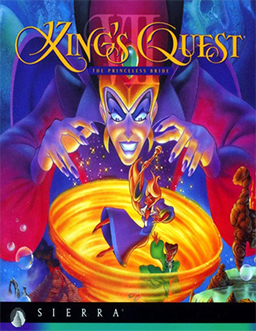 Walking Dead: The Game creator Telltale Games is no longer doing a King's Quest game. In a statement sent to Digital Trends, Telltale confirmed that the studio has decided to move on from the project and that it doesn't know what Activision plans to do with the franchise in the future.
"While we deeply love King's Quest here at Telltale, we can confirm that we are no longer working on the franchise. There was a time last year that we investigated partnering with third party developers to produce the game as a partnership but decided against outsourcing.

We are not privy to what plans Activision has for the franchise, if any."
We're bringing you this, by the way, because a mobile port of King's Quest seemed like a pretty likely thing since Telltale has been putting all of its stuff on iPad and iPhone. Also, it's just nice to know these things. Fingers crossed that Activision has some sort of plan to do anything with King's Quest in the future — we'd love to see it (or really any other old-school adventure game IP that it holds) resurface.
[via Digital Trends]