We reported last week about the details of Minecraft – Pocket Edition's ($6.99) latest update, and according to the official Mojang blog that update has now been submitted for approval. The version has been bumped up from 0.5.1 to 0.6.0 and will include everything that's been hinted at previously, including new block types, armor, clouds, additional block stacking abilities, and more. You can get the full changelog over at Mojang's blog if you're curious on the details. Here is an accompanying screen from the version 0.6.0 update to Minecraft – PE.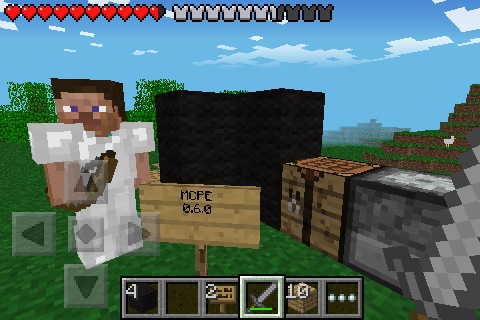 In related mobile Minecraft news, Polygon reports that a developer has created a way to allow people to share their Minecraft – Pocket Edition worlds online using a program called PocketMine – MP. As we've talked about previously, Mojang is working on official online multiplayer support for the game, but a timeframe for that has not been set. In the meantime, this workaround might be the ticket.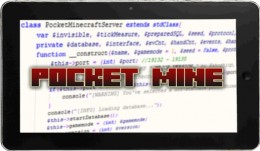 Here's the thing though, and I'm going to be straight with you: I am not good with computer. The instructions might as well be a foreign language to me, but I figured there's no harm in bringing some awareness to people who are likely much more computer-literate than myself, and maybe you'll be able to do something cool with it. If you do, you could always share that information in our forums and be the envy of all your friends. Also, I'm not even 100% sure these shenanigans work with the iOS version of Minecraft – PE, since the original source is from Droid Gamers.
Anyway, make what you will of the online server business, and do let us know if you manage to get things cracking with the iOS version. Also, keep your eye out during the next week or two for the Minecraft – Pocket Edition version 0.6.0 update to hit just as soon as it works its way through Apple's approval process.