One of the developers responsible for working on Minecraft – Pocket Edition ($6.99), the mobile version of Mojang's open-world block-building phenomenon, took to his Twitter recently to dish some details on Pocket Edition, reports Joystiq.
Johan Bernhardsson revealed in a tweet yesterday that 5 million people have purchased the Pocket Edition of Minecraft, a not insignificant number on mobile, and adding that to the crazy numbers of desktop and Xbox 360 players the total number of Minecraft-ians across all platforms is a staggering 17.5 million or more.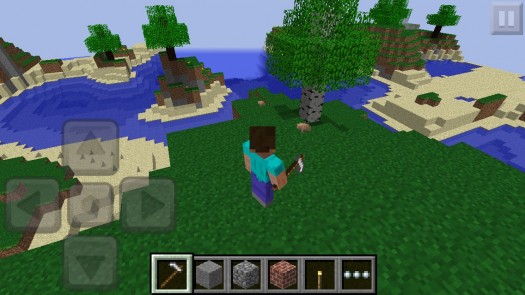 Digging a bit further into Johan's timeline, the developer also teases online multiplayer for Minecraft – Pocket Edition, a feature that really defines the full-sized version of the game and one that is really missed on mobile. It sounds like it's probably a ways off though, but he does peg a release window of late January/early February for the next update which won't include multiplayer but will mostly be behind-the-scenes type of stuff and will likely include a few goodies as well.
[Joystiq]