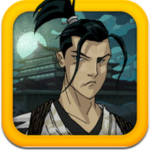 Heads up: Jordan Mechner's new Karateka ($1.99) is now on sale for 99¢. That's a couple of bones off its initial December launch pricing of $2.99, if you're keeping score at home.
The app's description doesn't note when this sale will end, by the way, so grab it now just to be safe — and you probably should. In our review, we praised its rhythm-based brand of combat, as well as more than a few of its production elements. Give it a read if you're on the fence.
Oh, and in other Mechner video game sales news, The Last Express ($4.99) on iPad and iPhone is still on sale, too. Never before has there been a better opportunity to double down on your Mechner mobile experience on the cheap.