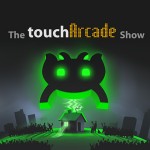 This week on the TouchArcade Show we sorta expected to talk about a lot of iPhone, iPad, and iPod touch games. Instead, we ended up chatting about Chuck E. Cheese's, a handful of old PC releases, and Nexus 7 unboxing videos. There's a reason for this: the iTunes Connect freeze coupled with the extended holiday break combined together to form a perfect storm of nothingness on the App Store. There just plum isn't a ton of new stuff out there worth talking about at length. Anyway, if you're into off-topic podcasts, this is definitely another one of those. Buckle up.
Next week we hope to return to the old format and get back to the stuff that a good portion of you want from the podcast. But, we've got to say, we're pretty happy with the way this one turned out. If you want a little bit of everything, we definitely have your back this week.
If you'd like to listen, go ahead and bang one of the links below. You can also subscribe to us on iTunes and Zune and get our podcasts the second they hit the Internet. A lot of folks prefer this method since the downloads come pretty fast and instant. Oh, and speaking of iTunes — if you drop us a glowing review and throw your forum name into it, we'll hit you back with a free game. What a deal, right!?
iTunes Link: The TouchArcade Show
Zune Marketplace: TouchArcade.com Podcasts
RSS Feed: The TouchArcade Show
Direct Link: TouchArcadeShow-085.mp3, 35.9MB
GAMES
FRONT PAGE
---
This week's episode of The TouchArcade Show is sponsored by Express Media's Cognitile.

Cognitile, $0.99 – Cognitile by Express Media throws you, a budding adventurer, on a tile-based journey! Channel your "Cog Vision" power to preview a timed sequence of hazards at the beginning of each level. Carve a path through the mayhem by memory to arrive safely at the hidden treasure.
The game doesn't end when you've solved the 60 official levels. Enter the Workshop to build your own levels and play levels that other community members have shared.
Cognitile is a universal game available on the App Store now for $0.99.