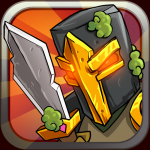 Liv Games' excellent strategy defense title Legendary Wars ($0.99) received a massive version 2.0 update back in November, adding fan requests, fixes, tweaks and heaps of new content that had been bubbling up since the game originally launched in January of 2011. Now its follow-up title Monster Wars ($0.99), which offers a lot of the same style of gameplay as Legendary Wars but from the bad guys' perspective, has also received a big update. And, since both titles had launched in January, both Legendary Wars and Monster Wars are celebrating their two and one year anniversaries this month, respectively. Because of these milestones both titles will be free over the weekend.
Now, this update for Monster Wars isn't quite as massive as Legendary Wars 2.0, but it's welcome nonetheless. The biggest addition is full iOS 6 and iPhone 5 widescreen support for the game, along with a lovely new icon and some new in-game graphics for loading screens and menus. There are some new Tier 4 monsters in the game, and you can now play the "Hero" campaign from Legendary Wars right from the main menu of Monster Wars. Finally some additional optimization and fixes should make Monster Wars an overall better performing game, especially on older devices.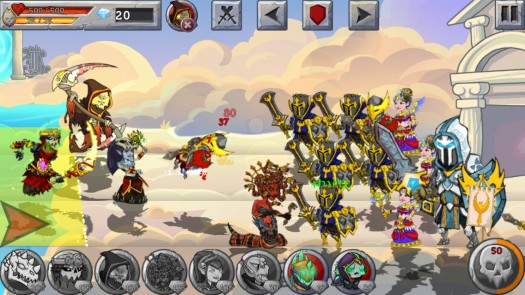 It's been an interesting ride watching both Legendary Wars and Monster Wars release and evolve over the past couple of years. Legendary Wars really brought a fresh approach to the fairly stale castle defense genre, offering tons of content and variety as well as a great art style and a fun story. Monster Wars basically took those ideas and improved upon them, while also tying things into the original Legendary Wars in a lot of cool ways. The two games really complemented each other, and after so many updates and improvements that feels more true now than ever.
If you don't own either Legendary Wars or Monster Wars yet, definitely take advantage of this freebie promotion and pick them up, as they should keep you entertained well into their next anniversary milestones.