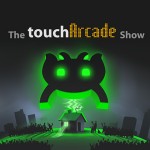 Near the end of one of the "slowest" weeks we've had in recent memory, we casted a pod for mass earhole consumption. If you're not a fan of our off-topic weeks you might want to avoid this one. But, do note you'll be missing out on a lot of fun discussion: at the top, we dive into the recently released Xbox Live Arcade indie title Fez and ponder what an iPad port would look like, spit a little bit of game about next-generation consoles, and orally review hot new games like Burger Cat. In our second segment, we discuss anything and everything, but eventually get to your user questions.
It was a weird week, so we've got a weird show for you. If you'd like to listen, please do so via those handy-dandy links below. Additionally, you could subscribe to us on Zune or iTunes to get our latest episodes the second they hit the Internet.
iTunes Link: The TouchArcade Show
Zune Marketplace: TouchArcade.com Podcasts
RSS Feed: The TouchArcade Show
Direct Link: TouchArcadeShow-048.mp3, 34.4MB
Here are your show notes:
GAMES
JARED'S KITTY KORNER
FRONT PAGE
---
This week's episode was sponsored by Cutlass Cove.

Awesome Pirates, $0.99 / Lite – Cutlass Cove by independent developer Cheeky Mammoth is an action-packed pirate game that combines nautical combat with the strategic use of powerful spells and munitions. In Cutlass Cove you control a pirate ship, firing cannons at enemies and using voodoo spells to complete 60 challenging objectives and acquire 20 unique ranks.
Cutlass Cove is an intense pirate skirmish on the high seas where you summon whirlpools, unleash tornado storms, ignite brandy slicks, fire cannonballs imbued with destructive molten force, captain a ghost ship and feed your enemies to the sharks.
Cutlass Cove is a universal app that is available now in the App Store for $0.99.