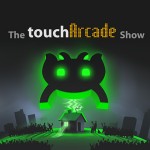 On this week's bonus episode of The TouchArcade Show, we speak with music wizard Sean Beeson about video game music. Beeson has a lot of experience as a freelance composer across every platform, including mobile and browser-based games.
Beeson and I cover a lot of territory. We begin with how he got into the industry and what sparked his interest in game music. Later, we dive into how he manages to put his stamp on everything he touches, the growing importance of game audio, and his ultimate dream project. There's also a mini-discussion about how awesome music can really bring put a game over the top, like we saw with God of Blades.
If you'd like to listen, just hit up a link below. You can also subscribe to us on the Zune or iTunes. This is the easiest way to get our stuff the second we release it.
iTunes Link: The TouchArcade Show
Zune Marketplace: TouchArcade.com Podcasts
RSS Feed: The TouchArcade Show
Direct Link: TouchArcadeShow-Bonus-045.mp3, 11.2MB
As always, we'll have a regular episode of The TouchArcade Show for your earholes later this week.