It's Wednesday again, and, assuming you're American, this puts us one week closer to gorging ourselves on turkey then proceeding to the ceremonial trampling by a stampede of deal-hungry Wal-Mart shoppers. I've got my bets on hefty App Store deals, but, in the meantime, here's a whole heap of new games coming out tonight:
Arranger, 99¢ – Forum Thread – A musical game that's so crazy, I'm not even sure how to sum it up. Consequently, I'm a huge fan of the "game so crazy it's hard to even describe" genre.
---
Atomic Frogs, $1.99 – Forum Thread – The whole Angry Birds-like physics-centric puzzler aisle of the App Store is barren as of late.

---
Beatdown!, 99¢ – Forum Thread – A sidescrollin' beat 'em up from the guys at Ravenous Games. If you're not excited by the trailer, well, I don't know what to say.
---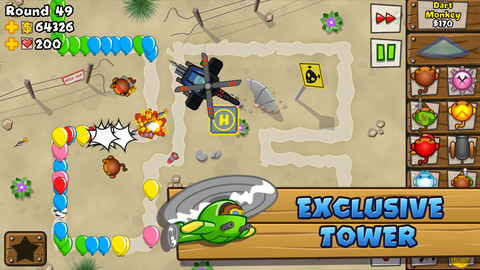 Bloons TD 5, $2.99 – Forum Thread – I'm genuinely mystified as to why these games (especially five deep in the series) are so ridiculously popular, but, if you're mad about Bloons like millions of other people out there, here you go.
---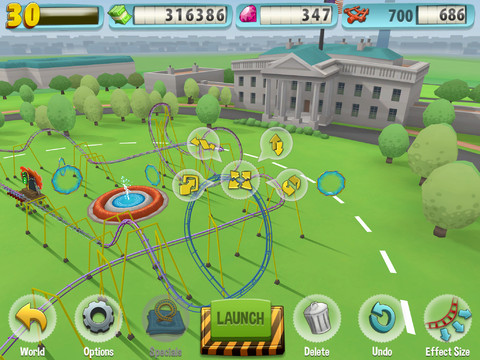 Coaster Crazy, Free – Forum Thread – This looks like it might have some potential, but, man, the things I'd do for a straight port (with touch controls of course) of the classic Rollercoaster Tycoon games.
---
Cubed Rally Redline, 99¢ – Forum Thread – Bronies are to My Little Pony as we are to the original Cubed Rally Racer (Free). As you can see in the above TA Plays video, they tweaked the controls hardcore to turn it into a lane-based racer. Neat.
---
Dream of Pixels, 99¢ – Forum Thread – I am imagining a conversation on a couch somewhere that starts with, "What if you, like, took Tetris, but made it, like, backwards?" followed by a "WHOA!" This seems to be that game.
---
Gear Jack, 99¢ – Forum Thread – Crescent Moon's more casual publishing arm Forest Moon Games has a heck of a lineup so far, and Gear Jack is another sidescroller that fits perfectly into the rest of their offerins.
---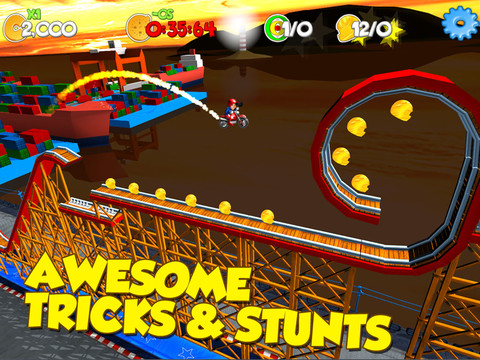 Max Awesome, 99¢ – Forum Thread – These sorts of motorcycle physics-y jumping games always seem to be a stupid amount of fun, and I'm totally ready to crash attempting to jump the above loop.
---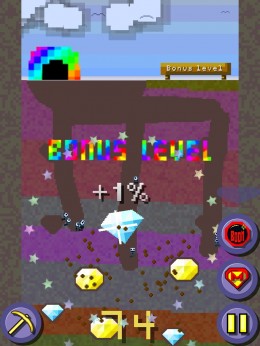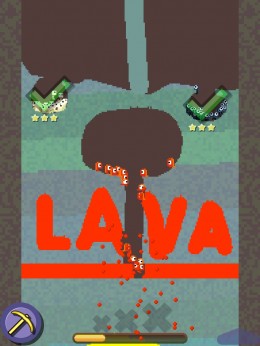 Micro Miners, 99¢ – Forum Thread – Something of a mix between Lemmings, Minecraft, and Where's My Water?, Micro Miners was actually inspired by an old game that Minecraft creator Notch made for a game jam called Miners4K.
---
Pocket Festival, Free – Forum Thread – Well, we're really scraping the bottom of the barrel for themes for free to play builder games… But, who am I kidding, this seems way more interesting than your typical farming game.
---
Real Boxing, $4.99 – Forum Thread – A really awesome looking boxing game. Fingers crossed that it plays even half as good as it looks.
---
Verticus, $1.99 – Forum Thread – We took a crack at this game in a TA Plays video posted this morning, and, well, it's an endless falling game by Stan Lee.