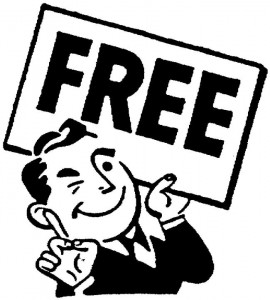 Mondays can be rough, especially if you're like me and impatiently waiting for your shiny new iPhone 5 to drop into your lap on Friday. To ease this pain somewhat, here are a couple of freebies to hopefully help you pass the time whether you're waiting for your new gadget delivery day or just trying to shake off the doldrums of the beginning of yet another work week.
---
Gunman Clive, $1.99 – [Review] – [Forum Thread] – Released back in April, Gunman Clive is one man's pursuit to make a Mega Man-esque action platformer, and we thought developer Bertil Horberg did a pretty great job of it. Gunman Clive has a really cool "sketchbook in motion" visual style, and lots of straightforward platforming and shooting. Great level and enemy designs make this a fun, if somewhat short, romp that you should definitely take for free.
---
Pocket Minions, Free – [Review] – [Forum Thread] – We checked out Pocket Minions at GDC this year and again at WWDC, and were pretty excited for it to release. It had you building up a vertical tower to house a fleet of tiny minions, who had their own personalities and emotions that you needed to be managed so the little fellows would continue doing your bidding. Unfortunately, when it finally hit, we couldn't really get into Pocket Minions. However, it's been updated a couple of times since release and now that it's free it's worth a download to check it out and see if it might perhaps tickle your fancy more than it did ours.