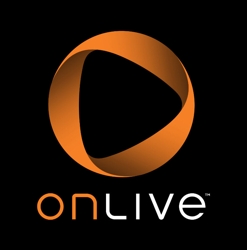 This past Friday, rumors started to swirl that OnLive, the cloud gaming company that allows you to stream and play full console and PC titles right over the air, was heading for a major transition. It began as a full-blown doom and gloom scenario where the entire OnLive staff had been fired, OnLive as a company would no longer exist, and their streaming services would be shut down by the end of the day.
As it turned out, that wasn't quite what happened. The story changed several times throughout the day, and what little OnLive gave in response to questions about the matter only added to the confusion. Now it seems the dust has settled, and while the company itself has gone through a radical change, the OnLive services as you know them should continue on as usual.
OnLive finally issued an official statement on the matter Sunday detailing the status of the company. All of OnLives assets (which include intellectual property, technology, patents, trademarks, and more) have in fact been sold to a newly formed company. They will continue to operate under the OnLive name, all current services will operate as normal, and all planned new products and services will still be announced as planned. From the user side of things, you shouldn't notice any changes at all.

Unfortunately, a stipulation of the deal meant that neither the company shares or staff can transfer with the sale. That means everyone was indeed laid off on Friday, though OnLive says "almost half" of them were offered positions at the new company at their previous salaries. Those who weren't rehired may be offered consulting work, and there's the possibility that they may be rehired down the road after the new company secures additional funding.
So after a tumultuous couple of days, it looks like OnLive will continue on as usual from a functional standpoint. Mass layoffs are never a good thing, but hopefully this change will mean OnLive can continue to grow and improve, and maybe someday we'll actually get that incredible looking iOS client (though don't hold your breath).
[Via Kotaku]