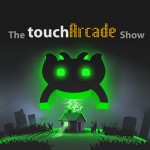 On this week's episode of The TouchArcade Show, we cover a lot of stuff. At the top, we dish out the final details for our Minecraft server, then quickly dive into this week's PR shenanigans. In our games section, we give a shout-out to some notables, including Cafeteria Nipponica, Puzzle Craft, and Random Heroes.
Topics of other discussion also include the price one studio is paying for launching free-to-play, SEGA's new indie game publishing program Sega Alliance, Eli's popularity on Yelp, the $60 value proposition of console titles, and much, much more.
If you'd like to listen to us this week, awesome! You can do so via the links below. You could also subscribe to us on iTunes and Zune. Thanks!
iTunes Link: The TouchArcade Show
Zune Marketplace: TouchArcade.com Podcasts
RSS Feed: The TouchArcade Show
Direct Link: TouchArcadeShow-065.mp3, 42.8MB
And now for your show notes:
GAMES
FRONT PAGE