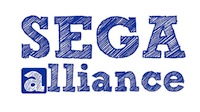 Sega is getting into the mobile publishing business with Sega Alliance, a new initiative designed around discovering, pushing, and publishing good indie games.
The program is in its infancy, as it has just one released game under its belt: Owlchemy Labs' creative spin on Fruit Ninja, Jack Lumber (Free). We're presuming that Owlchemy got a ton of the "comprehensive marketing and production support" and the creative consultation Sega says Alliance will extend to all of its clients.
Lumber, by the way, is a good game. We played it earlier this week and dug its bent art style, as well as its slow-motion wood chopping mechanics. This is a heck of an initial offering for a fledgling initiative, if you ask us.
[via Joystiq]