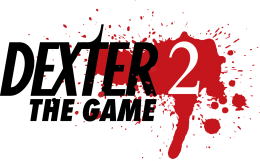 We got our first sniff of the original Dexter game back in the summer of 2008 when game developers were still cautiously planting their proverbial flags on the unspoiled territory of the App Store. Screenshots were released a few months later and commenters were stunned, calling shenanigans even that they were actual screenshots from the game. Video surfaced at GDC 2009, and we finally reviewed the game when it was released later that year. It might not look like much now, but Dexter the Game ($0.99) made a huge splash in the world of iOS gaming.
Just announced at Comic Con is the cleverly named sequel, Dexter the Game 2. Take a look at the trailer:
Gameplay, so far, seems similar to the original in that you're doing all sorts of Dexter-y things revolving around stalking and crime fighting. The catch is, while many complained that the original game was too short, this one is endless. The serial killers and cases are procedurally generated, so you never run out of content to explore.
I've got my fingers crossed that the procedural generation of these cases makes them feel right, as often times highly randomized games end up seeming a little repetitive after a while. Regardless, I'm hopefully optimistic, and with Michael C. Hall onboard to do voice work and collaborate in the game's development, I'm thinking it could be a pretty rad title. Or, at least, never-ending fan service which I'm OK with too.
The game is scheduled to be released to coincide with the start of season 7 of the show, which premieres on September 30th. Keep an eye out for Dexter the Game 2 around then.