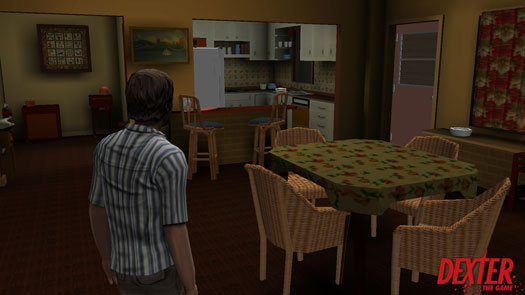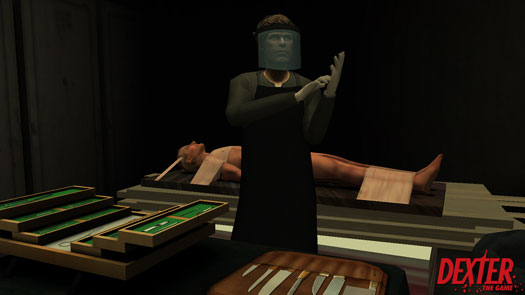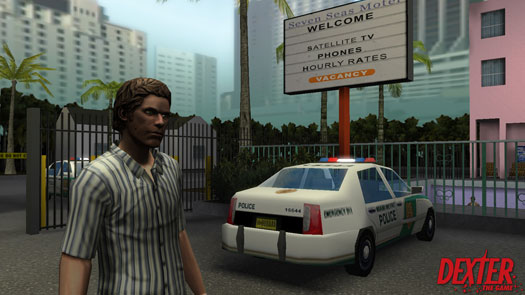 Official screenshots for an upcoming iPhone game based on the Showtime series Dexter have been released. The high-quality shots show scenes from the game.
The game is expected to be released in the Summer of 2009 and will involve puzzle solving, stealth tactics, mini-games, and "slashing" with the iPhone itself (using the accelerometer tech).
Dexter's interactions with other people require thought and strategy, as to not raise suspicions for Dexter's "Dark Passenger". This means maintaining your "Mask" – if this meter goes all the way down, it is game over.
There will be two control methods for Dexter:
you can tilt the iPhone left and right, then use the forward and backward buttons on-screen
use a virtual joystick in the lower corner of the screen
The game has been scripted by one of the show's writers and will be voiced by the Dexter actor Michael C. Hall.
We were suspicious of how the screenshots were of such high resolution (click on images for larger view) for an iPhone game, but the company reassured us that these are representative of the actual iPhone game:
Dexter is being developed on a proprietary engine designed by Icarus Studios. It allows for screenshots to be exported at a higher resolution than possible directly from the iPhone. However, these screens do reflect the graphics in the iPhone game, and to the same scale.