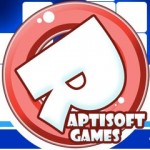 I'm going to have to chalk this up to getting lost in the E3/WWDC shuffle last month, but it looks like developer Raptisoft has been scheming all sorts of cool stuff since early June.
In case you're unfamiliar, Raptisoft released the awesome dual-stick dungeon crawling RPG Solomon's Keep (Free) way back in April of 2010, and we loved it in our review. In fact, the game has never left my device since its release and I'd consider it one of my all time favorite iOS titles. So yeah, it's good.
Later that same year, the studio released Solomon's Boneyard (Free), an endless survival prequel to Solomon's Keep that added new features, refined the gameplay formula, and introduced us to how the series antagonist Solomon Dark came to be. And, unsurprisingly, we really liked Solomon's Boneyard too.
Raptisoft is also responsible for bringing the underrated platformer Hoggy (Free) and the fantastic Metroidvania-style platformer Robot Wants Kitty (Free) to the App Store as well.
So now that you're up to speed on what Raptisoft has done, let me fill you in on what they're doing. First off, a brand new Solomon's game is in the works called Solomon Dark. When both Keep and Boneyard were created, iOS device specs at the time weren't quite capable of handling everything Raptisoft wanted to do with the games. Solomon Dark will basically be "Boneyard the way I would have done it if there was more memory." according to the developer.
Gameplay will still be based around arena survival, but with many expanded features, including an expanded skill system, tons of new items and abilities, better graphics, new spells, and the ability to create your own characters. Solomon Dark will also support the iPad and come with an online multiplayer mode. The developer lists even more of the new features in this post in our forums.
Here's the most recent early footage of Solomon Dark which shows some of the combat and new weapon upgrading system:
While detailing their latest itch to build games with latest hardware in mind, Raptisoft also outed some of their potential plans for the future. This includes a new Deluxe Solomon's Keep, Hoggy 2, and Robot Wants Kitty Saga – all of these are planned as "what could have been had the hardware been better" versions along the same lines as what they're doing with Solomon Dark.
Also planned is Retina Display updates for all current titles, the first of which has just hit for Solomon's Boneyard. As great as this sounds, since all the graphics in these games were pre-rendered then the bump in resolution doesn't make that dramatic of a difference, though it's definitely sharper.
If you're unfamiliar with Raptisoft then definitely check out their iOS offerings, especially since they're all free, and we'll keep an eye out for any new details regarding Solomon Dark, which sounds like it's getting close to completion, and all their other planned releases soon. Additionally you can follow along with the discussion in our forums.