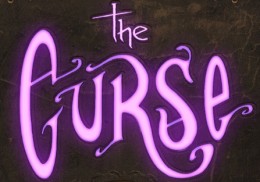 It was this past December that Mojo Bones released Tongue Tied ($0.99), the puzzle platformer where a couple of adorable dogs were inexplicably tied together at the tongue and, although they didn't seem to be bothered by that fact one bit, needed your help to swing and fling them through each level. It turned out to be a lot of fun, and now the developer is teaming up with Toy Studio to bring forth their next iOS game The Curse.
The Curse is a story-driven puzzle adventure which tasks you with solving 100 different puzzles that will test your memory, riddle-solving, and logic skills. A shadowy figure named The Mannequin leads you through these trials via fully voiced, interactive cutscenes. It sounds like there will be a big emphasis on the storytelling as you slowly solve puzzles and unlock the secrets of the cursed book that contains all of the puzzled and find out the motivation behind The Mannequin. Here is a boatload of screenshots for The Curse which you can click through for a closer look.
The release date for The Curse isn't any more specific than "summer", but given the high production values and personality in Tongue Tied I'm definitely keen on seeing what else Mojo Bones is capable of. Stay tuned for more details, like pricing and release date for The Curse, as we get them. You can also check out The Curse website where there's already a riddle waiting to be solved as part of a pre-release contest.