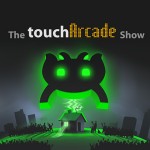 On this week's episode of The TouchArcade Show, we discuss the Cerebral Assassin. We also dive back into Diablo 3 and touch on how dead the mobile industry appears to be leading up to the ridiculousness that is E3. On topic, we dig deep on games like Bee Leader, Defender Chronicles 2, and Slingshot Racing. Heck, we even discuss the ustwo controversy at length before diving into our pool of listener questions.
I think you'll like this week's 'cast, as it's a good mix of irreverent commentary and off-topic shenanigans. Listening couldn't be simpler: just click on one of the links in this post or subscribe to us on iTunes and Zune. The latter is preferred. You'll get our latest episodes the second they hit the World Wide Web.
iTunes Link: The TouchArcade Show
Zune Marketplace: TouchArcade.com Podcasts
RSS Feed: The TouchArcade Show
Direct Link: TouchArcadeShow-053.mp3, 32.6MB
Here are your show notes:
GAMES
FRONT PAGE
---
This week's episode is sponsored by Bullistic Unleashed:

Bullistic Unleashed, Free Taking the 'throwing things at other things' genre to the gutter by way of a strip club, Bullistic Unleashed tasks the player with crushing the local shopping mall. Fling the anti-social bovines by their stretchy scrotums and use pinball bumpers, exploding crates, elevators, and barrel cannons to keep your bull in play and rack up massive damage.
Collect coins to unlock new bulls, each with their own unique and extraordinary aBULLities. But be careful — the shop-keepers are fighting back with meat-grinders and dangerously attractive lady cows.
Bullistic Unleashed is a universal App and is available now in the App Store for $1.99.