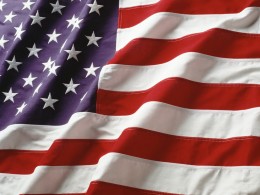 From all of us here at TouchArcade, to all of you people out there, have a safe and happy Memorial Day weekend! If you're looking for something to do this weekend while you surf between barbecues, parades, and/or other memorial services, there's absolutely no shortage of cheap games to load your phone up with. Good ones too.
And if you're one of our (many) non-American readers, you're in luck. You'll still be able to take advantage of all these sales:
Apple Starts Their Own "Free App of the Week" Promotion – Apple is doing some new tricks on the App Store, and this week Cut the Rope: Experiments ($0.99) is free. It'll be interesting to see how this program continues over the following weeks.
EA Slashes Prices In Big Memorial Day Sale – EA's entire catalog of incredibly recognizable (and good) games are on sale. Almost all iPhone games are 99¢, and almost all iPad games are $1.99.
'Grand Theft Auto' Games Drop to 99¢ In Memorial Day Sale – For two bucks you can have both GTA games and load your phone up with countless hours of stupidly deep gameplay. GTA III is particularly good.
'Infinity Blade 2' Now Cheaper In Celebration Of 'Vault of Tears' Release – The best technical showpiece for state of the art iOS devices is down to $2.99 in honor of a new update that just landed which made this great game even… greater.
Insanely Huge Indie Game Sale "Because We May" Happening Right Now – Saving the best for last, the Because We May sale has a stupid amount of amazing games on the cheap. It's not limited to iOS either, they've got Android, Mac, PC, Steam, and Mac App Store stuff on sale too. Check it out.
Have a good weekend everyone!