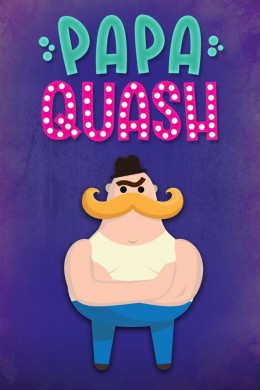 Yesterday the internet exploded over the latest controversy concerning "cloning" and the App Store. Developer Ustwo released Papa Quash, a game with a really "out there" concept, which we explain in our article yesterday, but unfortunately one that had already gained a ton of notoriety when it was the basis behind indie developer Die Gute Fabrik's PC title Johann Sebastian Joust.
The uniqueness of the gameplay concept is likely the biggest reason that Papa Quash drew so much ire, but there's a lot more to it than that. Ustwo had previously made statements deriding the act of cloning, and in the case of Papa Quash the story went that former Big Brother UK cast member Sam Pepper had actually commissioned Ustwo to help create the project. After being informed by Ustwo that the concept of Papa Quash was the same as J.S. Joust, Sam Pepper allegedly reached out to Die Gute Fabrik for their blessing in creating the game, which Ustwo was assured he received.
Today Ustwo's head of marketing Steve Bittan made a bold decision in the matter, reaching out to The Appside to state that "We are pulling [Papa Quash] ASAP" in light of the apparent fact that Sam Pepper didn't really have permission from Die Gute Fabrik to copy the gameplay after all. Whether this whole ordeal really was just a big misunderstanding or if this is severe damage control in light of the huge negative backlash to Papa Quash remains to be seen, and we're still waiting for official responses from both Sam Pepper as well as Die Gute Fabrik.
As of this moment Papa Quash is indeed removed from the App Store, and if any new information comes to light regarding this situation we'll be sure to let you know.
[Via Stuart Dredge, The Appside. Image via AppAdvice]