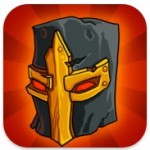 In January of last year, Liv Games' debut title Legendary Wars ($0.99) really redefined the side-scrolling castle defense genre. It had a huge cast of interesting heroes and enemies, a fantastic art style, tons of humorous dialogue, and a huge single-player campaign to play through. But what really made it stand out was how it used so many different iterations of the strategy defense formula, making it feel like many different games in one and a fresh experience throughout.
Exactly a year to the day after the release of Legendary Wars, Liv Games put out its pseudo-sequel Monster Wars ($0.99), which we really liked in our review. It took basically everything from the first game but re-imagined it from the bad guys' perspective, letting you play with the monsters as the protagonists. Also, it dumped heaps of new content, improved visuals, and lots of new odds and ends that made it an even better overall experience.
Today, you can grab Monster Wars for free for a limited time. In addition, Liv Games has sent over some details of what to expect of the next new 1.2 update which will be hitting soon, along with a teaser image of some of the new tier 4 armor:
-11 New AWESOME Tier 4 Monster Armors! Each with a more powerful special designed to destroy heroes!
-Monster Arena! 12 New Challenges and 2 new bosses!
-NEW LEVEL featuring the Unisis boss (Pegasus Unicorn)
-New Sky Angel boss in 6-2 and Arena.
-New 'Hero" Difficulty designed for Tier 4 Monsters.
-New Fear status that causes heroes to get scared, miss and run away!
-11 New Tier 4 Achievements and 1 new Leaderboard.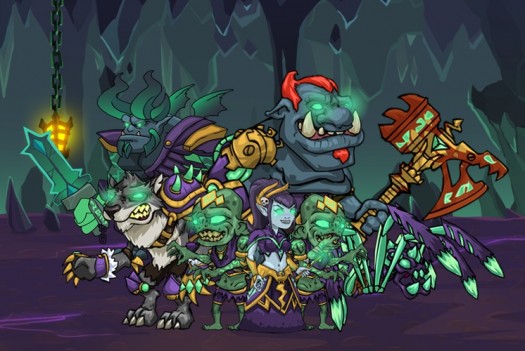 Definitely don't miss the chance to grab Monster Wars while free, and if you like the game and find yourself curious about what it's like for the heroes in the game, then definitely check out Legendary Wars at some point too.