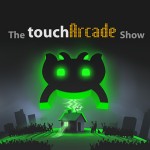 On this week's episode of The TouchArcade Show, we actually have to turn the car around in order to say something off-topic. At top, we discuss the arrival of the TouchArcade app (Free) and touch on its upcoming Universal-ness. Later, we dive into the latest, the best, and the hottest in iOS. From NOVA 3 to Pocket Planes, we've got your steamy games discussion covered. And in our front page section, we spend a good amount of time on Rovio's latest moves and Team Meat's latest stream of gripes.
If you'd like to give us a listen, go ahead and do so. Just hit up one of the handy links below. Additionally, you can subscribe to us on iTunes and Zune to get our latest episodes the second they hit the 'net.
iTunes Link: The TouchArcade Show
Zune Marketplace: TouchArcade.com Podcasts
RSS Feed: The TouchArcade Show
Direct Link: TouchArcadeShow-051.mp3, 31.0MB
A couple of house-cleaning notes before the show notes: we fixed our audio issue from last week, so feel free to keep your iPod at a normal volume all the way through. Also, our official Minecraft server is a real thing. E-mail the podcast if you want in, and I'll hit you back.
GAMES
FRONT PAGE