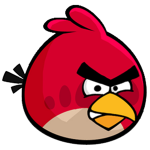 Yesterday, a not-so-subtle tease at the end of Rovio Mobile's "One Billion Angry Birds Downloaded" celebratory video suggested that the Finnish studio had acquired and planned to release a new version of Casey's Contraptions. This morning, Rovio has confirmed that it has indeed acquired the rights to Snappy Touch's and Mystery Coconut Games' so-so physics-based puzzler, and a new enhanced version is expected to drop "this summer."
Gamasutra obtained the confirmation from Rovio VP Ville Heijari. He had this to say:
"Working with Noel [Llopis, Snappy Touch founder] and Miguel [A. Friginal, Mystery Coconut founder] has been fantastic, and this is a game that we all fell in love with from the first play," Heijari told Gamasutra.

"The gameplay is a perfect fit in our arsenal with its approachable, fun and highly addictive take on the physics puzzler genre. We are currently reworking the title to enhance it, and getting ready to re-introduce it in a true 'expect the unexpected' Rovio style launch to an even larger audience."
Casey's Contraptions has been removed from the App Store, so back up your .IPA if you'd like to compare and contrast whenever the new version hits.
It's funny: when we blogged about Rovio's "non-Angry Birds themed" IP back in February, we expected that it was going to actually be a new thing, since the studio has a ton of creative talent and oodles of resources to work with. Re-tooling someone else's idea seems like a weak move from a company that has as much going for it as Rovio does. But, hey, who knows, maybe this new version of Casey's Contraptions will blow our collective minds.
[via Gamasutra]