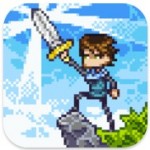 Late last month Everplay and FruitFireForge released Spellsword ($0.99), a game we really enjoyed in our review. It took the arena-style action platforming of Super Crate Box (Free) and added a ton of variety in the form of RPG-like upgradeable items and abilities. Even though the two titles shared a core idea, Spellsword really stood on its own as a different experience.
However, one of the main problems we had with the game had to do with the controls. They worked well on the smaller screen of the iPhone and iPod touch, but failed to scale very well to the iPad's big screen. Today's update addresses this very problem by allowing you to move the virtual buttons to wherever you feel is most comfortable. Also, an new option for "Pro Swipe Controls" has been added that makes the movement controls center on wherever you place down your thumb.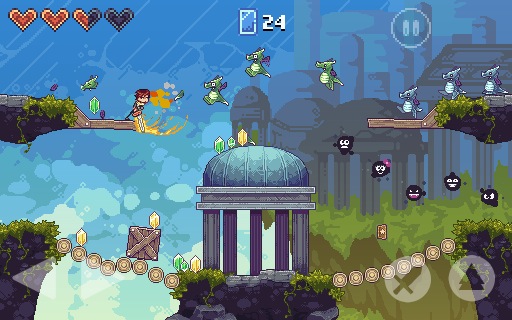 Speaking of options, there's an actual Options screen you can access from the main menu. It's here you can configure the controls and also some basic stuff like volume sliders, an option for disabling hints, and a new option to reset your current character if you want to start over.
In addition to all the new options, Everplay has also sent over a teaser for a new upcoming level which you can see above. This new stage will contain new enemies as well as new items for your character to unlock. No word on just when this new level will hit, but it shouldn't be too far off. In the meantime enjoy the latest update which tightened up an already great overall package in Spellsword.