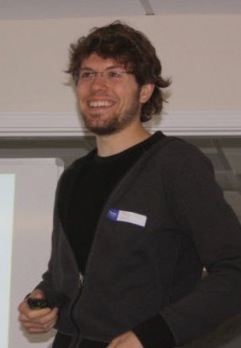 Jason Citron was among the very first game developers for Apple's App Store when it launched all the way back in 2008, and most people associate him with founding the groundbreaking iOS social gaming network OpenFeint. Well, about a year ago, OpenFeint was bought by Japanese gaming giant Gree, and several months later Jason left the company to pursue a new challenge.
We've gotten the first word on what that new challenge is, as VentureBeat reports that Jason has announced his forming of a new gaming venture called Phoenix Guild. Right now the company consists of just Jason, but the current plan is to raise a round of funding to hire a team and get off the ground, and he thinks Phoenix Guild will be able to ship their first game sometime this year. In fact, he's already started coding the project on his own.
For some insight into what kind of games Phoenix Guild would be interested in creating, Mr. Citron had a choice quote on the matter
"All of the gaming today is casual or mid-core. There is a huge bunch of gamers who can't frigging stand this crap, myself among them."
Sounds like the focus of Phoenix Guild will be towards meatier kinds of titles like those that you would find on home consoles, and given the background with OpenFeint a social aspect will also be a high priority. The studio will also be focusing development on "post-PC" devices, so tablets, smartphones, and similar devices.
We know Jason Citron is capable of great things given his previous work, and although this is just the very beginning stages we're eager to see what will come from his new venture Phoenix Guild.
[Via VentureBeat]