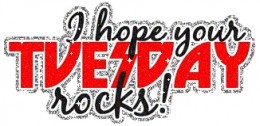 By now, I think we've all become pretty accustomed to the weekly Thursday (or rather, Wednesday night due to time zones) release schedule. The line of thinking is that you get your game out there right before the weekend is about to begin, when potential customers' fingers are more apt to be hitting the Buy button, and you also are trying to get on Apple's radar for the all-important App Store featuring, which refreshes on Thursdays.
The flip side to all this is that by setting a release date to a Thursday, you can end up having quite a lot of competition as everybody else with a new game is also jumping into the pool at the same time as you. As such, some developers will ignore the Thursday cycle and instead opt to release their games earlier in the week. This is one of those weeks where it seems several big games have hit earlier than suspected, so in light of this here's a quick rundown of some new titles that are already available.
---
Gunman Clive, $1.99 – Hey, we just talked about this yesterday, and weren't expecting it until later this week. But as a pleasant surprise Gunman Clive has graced us with its presence early. It's a 2.5D action platformer set in the Old West with a sepia-toned sketchbook visual style that looks really cool. It's major inspiration was the old Megaman games, which is something I can definitely get behind, and players in our forums seem to be digging this one a lot already.
---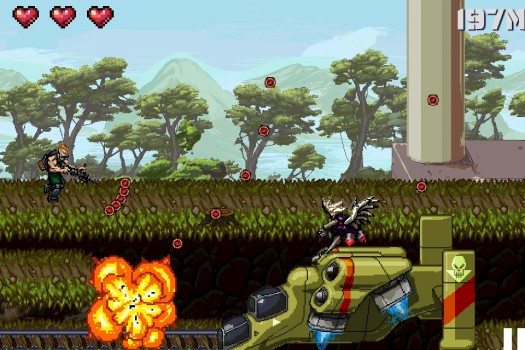 Gun Runner, Free – This was a super secret game from a former industry veteran under his new studio Man Up Time Studios, and I really didn't expect to see it so soon, but here it is. Gun Runner could probably be best described as Monster Dash meets Contra. It's an endless runner where you play as a bad dude with big guns shootin' down crazy alien jerks. It's very NES-era type stuff, and the accompanying chiptunes are simply bad ass. Best of all Gun Runner is free to check out for yourself.
---
8bit Ninja, Free – This is another game we thought looked cool originally, and found out we rather liked it when we went hands-on with the game pre-release. Now, 8bit Ninja is out there in the wild for you to check out for yourself. Gameplay is a combination of a left/right avoidance game and, er, destroying fruit. There are some light strategic elements in regards to picking up weapons at opportune times, but at its core 8bit Ninja aims for simplistic fun. This is all wrapped up in an ample character and item upgrade system, which should keep you playing for some time to come.