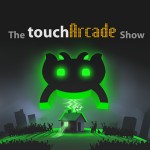 On this week's episode of The TouchArcade Show, we return to our respective caves in order to deliver you the hottest and best in iOS… but not before we discuss the fun we had at GDC 2012. When the train gets on the tracks a little later, we bust out some good and, hey, maybe even thoughtful conversations about Mass Effect: Infiltrator, the Dark Meadow drama, and the new iPad.
Listening is easy: just click on one of the links below. If you'd like to subscribe so you can get our latest shows the second they hit the Internet, you can totally do so via iTunes and Zune Marketplace. This is, by far, the best way to listen to us.
iTunes Link: The TouchArcade Show
Zune Marketplace: TouchArcade.com Podcasts
RSS Feed: The TouchArcade Show
Direct Link: TouchArcadeShow-043.mp3, 37.3MB
Here are your show notes:
GAMES
JARED'S KITTY KORNER
FRONT PAGE

Fireball SE - GameClub, Free Smooth controls, explosive action, and thrilling escapes. Fireball Special Edition is an intense object-avoidance game from Radiangames, creator of the award-winning Super Crossfire. Dodge huge swarms of enemies across 3 modes and 18 unique stages. Use Meltdown mode to slow down the action and create your own near-death experiences.
Fireball Special Edition, for iPhone and iPad, is available right now in the App Store for a special introductory price of $.99 through March 22 and for $1.99 after that.