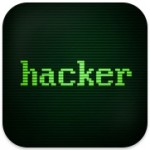 One of my favorite recent iOS releases – and really one of my favorite games period – was The Hacker [99¢] from Angry Bugs, which we reviewed earlier this month. It let you play the role of an 80s style superstar hacker by way of a strong selection of cleverly designed and challenging mini-games, and it followed a fairly interesting plot along the way. If The Hacker was merely a collection of mini-games it would have been just another run of the mill puzzler. You know, good… but not memorable. Instead, what made it really stand out was its stellar presentation and attention to detail that did a fantastic job at pulling you into the experience.
A couple of days ago, Angry Bugs announced in our forums that an update is submitted to Apple that will add Universal support to The Hacker as well as some new content and fixes. In fact, their commitment to immersion is so great that they even stay in character when posting in the forums. Here's a quote from them about the impending update:

Glider Operating System is now Universal; prepare your large screens for total immersion.
Expanded the network connection options, adding huge content to the original release of the OS.
Reduced Glider Corp writer's salary for his horrible grammar, now he is trying his best to keep his job.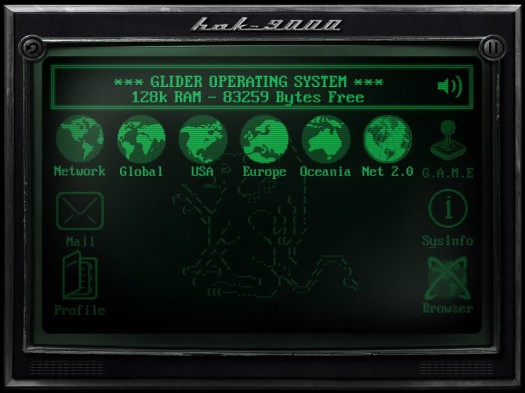 Above you can see a screen of what The Hacker will look like on the iPad with the larger screen real estate. That last bit in the quote is a reference to the spelling mistakes and poor grammar that occasionally popped up in the story dialogue, so it sounds like that's going to be cleaned up as well (even though part of me thought it added to the charm, in a way). As for what the huge new content is, I guess we'll have to wait and see. I'm already looking forward to playing through the entire game again on my iPad, and with the update already waiting for review, it shouldn't be too long before we're all doing just that.