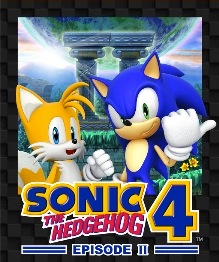 Ok, so the past 16 months have been sort of a weird schedule of releases for our blue pal Sonic (isn't it always though?). First, the long-awaited franchise reboot that took Sonic back to his 2D Genesis-era roots came in the form of Sonic the Hedgehog 4 Episode 1 [$3.99/HD] which hit iOS in October of 2010. Then for the next year or so, it was like Sonic 4 didn't even exist as Sega pumped out Sonic Generations on a bunch of platforms and brought the astoundingly excellent port of Sonic CD [$4.99] to iOS and elsewhere.
That's all well and good, but come on Sega, don't start a thought and not finish it. Where was the rest of Sonic 4? I guess it takes time to create a modern sequel to a 16 year old Genesis title, but Sega finally did announce Sonic the Hedgehog 4 Episode 2 with a quick teaser trailer back in December. The game's release date isn't any more specific that 2012, but yesterday a batch of screenshots curiously crept up on the Xbox Live Marketplace. Sonic Retro got their hands on them, and they look darn purdy: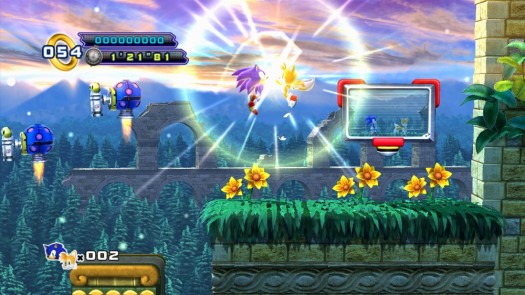 It's possible the iOS version won't have visuals that look quite the same as the Xbox Live Arcade version, but these screens should give you a good idea of what to expect when Episode 2 hits mobile. Sonic Retro also confirms that Tails will have his own special moves including a dash of some type and the ability to helicopter Sonic around, like in the old days. Also from the old days is a shot of a bonus round that looks just like the halfpipe running bonus rounds from Sonic 2. I cannot stress enough how good of a thing that is.
Speaking of throwbacks to older Sonic games, Episode 1 really felt a lot like a modern re-imagining of the first Sonic game on Genesis, and elements from Episode 2 have that very familiar Sonic 2 feeling. Again, I think this is totally a good thing, and I'm really excited for this next Sonic game to hit iOS. You can check out more screens and details for Sonic 4 Episode 2 at the link below.
[Via Sonic Retro]