On November 10, FDG Entertainment, makers of Beyond Ynth [$1.99 / HD] and Cover Orange [$.99 / HD], is planning to release its next big thing: a puzzle game going by the name of Blueprint 3D. That name might not be the imaginative one in the world, but it appears as though the is poised to offer a lot of amusement, if not some possible head-scratching challenge.
In a nutshell, Blueprint 3D is one a rotation-based puzzler with a natural world twist. In the game, you start out with a chaotic blueprint that you'll need to manipulate and torture until the mess of lines form a coherent picture. As its name implies, you'll be working with all the planes of reality available to mortal men, which sets this apart to some degree on a mechanical level and also introduces the possibility of some crazy puzzles. But if anything, it'll rock a lot of content: 240 levels and seven themes, including architecture, medieval, and electronics, have been confirmed to be in the release version.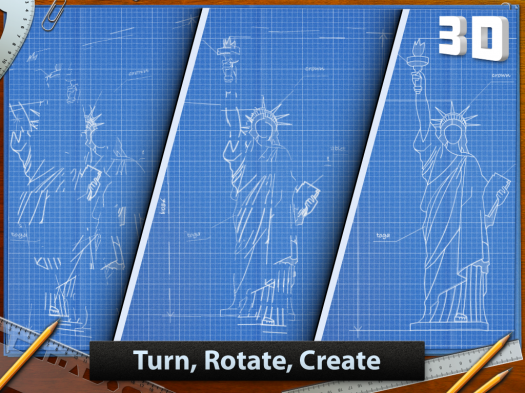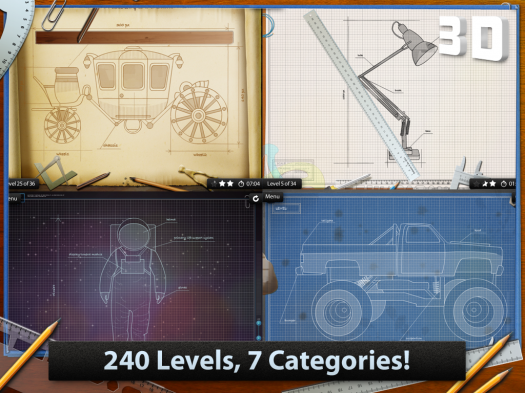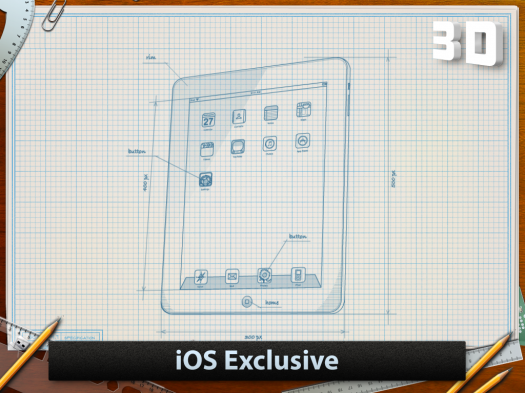 Not many of these games nail their look and tone, so this this'll definitely be something we'll follow as it hits the App Store in a couple of days. Speaking of that, expect to pay $.99 on the iPhone and iPod Touch or $2.99 on the iPad.