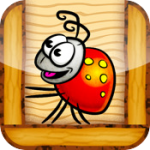 Just a little more than a year ago, indie developer Krabl released a quirky puzzle platforming game with interesting mechanics titled Ynth [$2.99]. You controlled a tiny bug who rotated boxes from the inside in order to traverse a hazardous marshland. In our review of Ynth, we noted that the game was clever with cute graphics and plenty of content, but the trial and error factor of completing levels could be really frustrating. Now, Krabl and FDG Entertainment have collaborated to bring a sequel to the original game called Beyond Ynth [$3.99/HD]. It still retains some of the frustration factors of the first game but also expands on it in every way and ends up being a fun puzzler with a tremendous amount of content.
Beyond Ynth uses beautiful graphics that are optimized for Retina Display. An illustrated story with voiceovers explains the tale of the main character, the tiny bug named Kribl, as you progress through the game. Beyond Ynth takes place in four distinct environments – forest, volcanic, desert, and snow. Each environment has its own hazard to deal with, like getting burned by the sun in the desert or freezing in the snow when you are out of a box for too long. There are 80 levels to play through across each of the environments, accessed from an overhead map. The levels are more openly accessible with at least a few available to play at any given time, rather than the linear progression found in the original Ynth.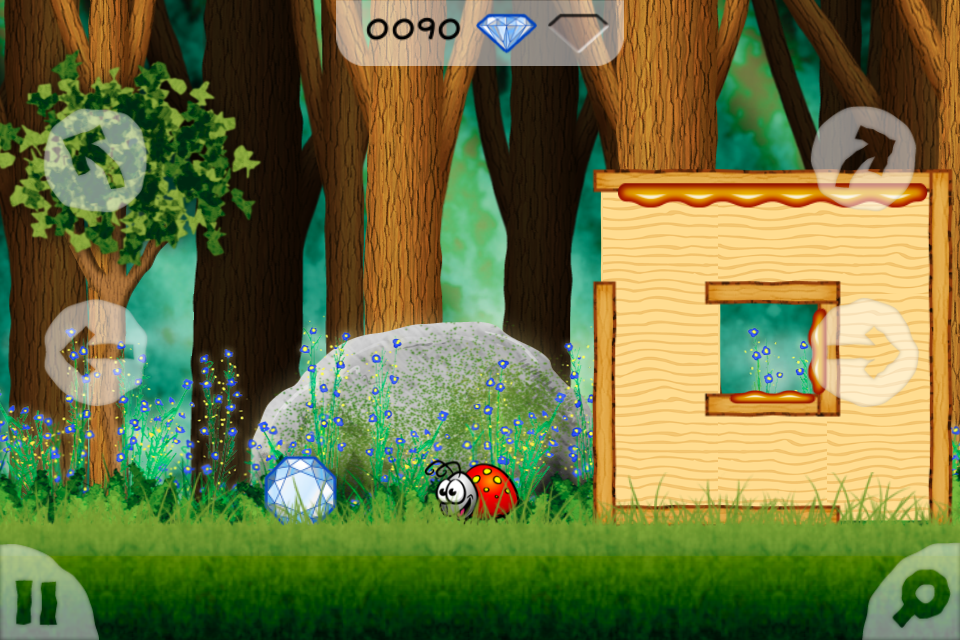 The core gameplay remains the same in Beyond Ynth. Kribl will start at one side of a level and use a series of boxes to get to the exit on the other side. Boxes come in various shapes and sizes, and once you crawl inside of one you can tilt the box over by pushing on one of the inner walls. You'll "roll" these boxes by tilting them over and over to progress through the level. The puzzle element in Beyond Ynth comes from being able to align the openings of the boxes together so you can make your way from one to the other without accidentally getting yourself stuck. You must also think ahead in order to properly deal with the environmental hazards and other various objects present in each of the levels.
The entire game is incredibly unique and each level is cleverly designed from beginning to end. As mentioned, however, it can be pretty tough figuring out how to advance past a certain part, and the instant death from touching a hazard that causes you to restart the level can wear pretty thin after a while. There's nothing more frustrating than meticulously working through a level only to suddenly die near the end and have to start over. Moving in the boxes can be slow-going, and it sometimes feels overly tedious to play through the same sections over and over just to get to the point you were previously stuck at. Each level also has a set of diamonds that can be collected in order to earn a medal, and some of these diamonds seem nearly impossible to collect which adds greatly to the challenge.
While this may sound pretty negative, I actually really like Beyond Ynth a lot. The artistic style and story are really charming and you can't help but appreciate how cleverly designed some of the levels are. For me, it's best taken in small doses though, and if I'm feeling frustrated with a certain level I'll try a different one or take a break from the game altogether. With 80 levels to play through plus the added replayability of obtaining gold medals for each one, Beyond Ynth will keep you busy for a long time. There's also achievements and leaderboards tracked through OpenFeint, with Game Center integration set to appear with the game's first update. There are already a lot of players enjoying the game in our forums, so if you like puzzle or platforming games and have a fair amount of patience, Beyond Ynth is worth taking a look at and is definitely a huge leap forward from the original game.