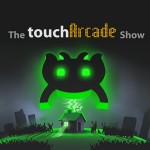 On this week's episode of The TouchArcade Show, we powered through discussions of Modern Warfare 3 and Battlefield 3 in order to bring you best in class talk on iOS games, news, and interesting issues. At the top of the show, we dive into our real-life experiences with the iPhone 4S in the afterglow of its release. Later, we dig into Uppercut's Epoch, Zombieville USA 2, Angry Birds' record sales, and your user questions.
Lots of stuff on this week's show and we hope you enjoy it. If you'd like to listen, click on one of those links just below. If you'd like to subscribe to us and receive all our show's, including our awesome bonus editions, the second they hit the Internet, do so via the iTunes Store or Zune.
iTunes Link: The TouchArcade Show
Zune Marketplace: TouchArcade.com Podcasts
RSS Feed: The TouchArcade Show
Direct Link: TouchArcadeShow-024.mp3, 47MB
Here's your show notes:
GAMES
NEWS

Mage Gauntlet - GameClub, Free Mage Gauntlet by Rocketcat Games is a classic-style action-RPG, designed from the ground up for iOS. It's inspired primarily by 90's action RPGs for the Super Nintendo, such as Secret of Mana.
Fight and explore your way through a humorous storyline about eccentric wizards and powerful artifacts. Enjoy smooth controls, fast-paced sword combat, and a unique, powerful magic system. When you beat the game, unlock a remixed Master Mode with overwhelming enemy numbers and new secrets to uncover.
Mage Gauntlet for the iPhone is available now in the App Store for $2.99.