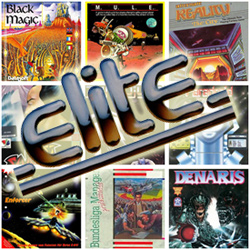 Retro gamers are about a week out from a true bundle of 8-bit gaming goodness, with a promise of much more to come. On the weekend of October 28th, Elite Systems will be releasing the Elite Collection and Elite Collection HD (for iPad) that bring a dozen 8-bit games to the App Store, and at a week-long introductory price of $0.99.
Last month I spoke with Elite Systems co-founder Steve Wilcox who took me through his studio's plans to bring a great number of notable 8-bit titles from years past to iOS gamers, using a new proprietary technology developed within Elite. This new system, or facilitator, brings these titles to iOS at near 100% accuracy and allows a great degree of control customization thanks to the studio's "iDaptive" control system. Elite's initial move in this effort involved ZX Spectrum-only titles, but it's worth noting that with this new collection, Elite has pushed beyond just the ZX Spectrum platform.

The first wave of titles in the Elite Collection effort arrived at the end of last month in the form of individual, stand-alone titles. The games released were Black Magic, First Samurai, and Enforcer — all in both iPhone and iPad "HD" versions. The Elite Collection arriving this weekend brings 12 titles in all, as well as an in-app store through which additional games will be made available (and the plan is for over a hundred titles in all).

[ Also see – video links for: Black Magic, Enforcer, First Samurai ]
The bundled titles consist of:
Elite Collection Vol. #1:

featuring ALTERNATE REALITY: THE CITY and also including
Black Magic
Alternate Reality: The Dungeon

Elite Collection Vol. #2:

featuring URIDIUM and also including
Buggy Boy (a.k.a. Speed Buggy)
First Samurai

Elite Collection Vol. #3:

featuring BUNDESLIGA MANAGER and also including
Denaris
Enforcer

Additional 8-bit "Singles":

Battleships (a.k.a. Battleship)
Frank Bruno's Boxing
Batty
Released simultaneously with the Elite Collection will be the individual, stand-alone titles Alternate Reality: The City, Uridium, and Bundesliga Manager DE,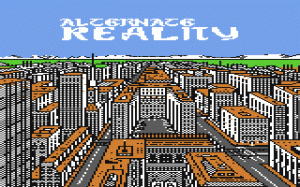 each in both iPhone and iPad "HD" versions at $0.99 each.
Wilcox indicates that Elite will be releasing four volumes of games, each consisting of one to six 8-bit home computer titles, each month. One of the titles soon to be released is a particularly excellent game that's sure to get many readers out there excited: Choplifter! At the time of its initial release, the Elite Collection in-app store is expected to have 13 additional titles available for download. We'll have more on those when the app goes live.
Some prospective additions to the Elite Collection's in-app shop, down the road, are:
Between their ZX Spectrum-based efforts and these new 8-bit titles, Elite is truly driving a massive campaign that I feel sure most every retro gamer out there can appreciate. We'll keep readers updated as new titles arrive, but in the meantime, enjoy these excellent games from a different time.