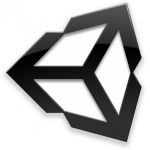 Hey, guys, the finalists for the 2011 Unity Awards, an even put on by the engine company to celebrate the best and brightest utilizing its platform have been announced. I'm a little on the surprised side to see that there aren't more iOS games nominated considering the massive penetration of Unity among the independent crowd, but there are quite a few.
Of most note is Snuggle Truck [$1.99 / HD] and Pulse: Volume One [$3.99], which have been nominated for best in "Gameplay" against several PC or web-based titles. The "Community Choice" and "Grand Prix" brackets give props to Battleheart [$2.99] and Gears [$1.99], while "Graphics" lists Siegecraft and Cordy [Free] among other titles on other platforms.
Pay attention to the "Community Choice" category — as its name sorta implies, you can vote for what game you want to see take the gold. Just visit the official Unity site and do up the poll on the side of the page. I just dropped a vote for Battleheart because swoon.
The awards will be given out September 29 at Unite 2011 in San Francisco. Apparently, you can still grab tickets ($400!) for the event at this page.
The full listing of all the finalists — including categories not relevant to our interests such as "Student" and "Non-Game" — can be seen here. Last year, Crescent Moon and Dicework Games' Rimelands : Hammer of Thor [$4.99 / Free] took home Best Mobile Game, while Air Attack HD [$.99] grabbed the Grand Prix.