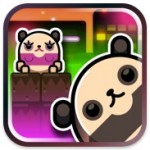 One of our favorite iOS puzzle games would have to be Big Pixel Studio's Land-a Panda [99¢/Lite/HD/HD Lite], released last March. If you remember the cannon shooting sections from the Donkey Kong Country series, and can picture an entire game developed around that idea with tons of levels and a sugary sweet art style, then you have a good idea of what to expect from Land-a Panda.
We really liked the game in our review, and although it contained plenty of levels initially, even more were added in an update last May, increasing the panda-launching fun even further. Now, the adorable panda couple of Yang Guang and Tian Tian are flipping down their shades, making witty puns, and heading to Miami in a newly released update. Yeeeeaaaahhhhhhhhhhh!
In this new update, which I'm dubbing LAP: Miami, you get another set of 20 levels to play through that include new elements like exploding cannons, dangerous moving cat blocks, and various special items. There are also a few new Game Center achievements as well as a new leaderboard for the Miami levels. Also, there is a new 99¢ IAP option to unlock all the levels, which you can just do naturally by progressing in the game but is a nice alternative if you're feeling lazy.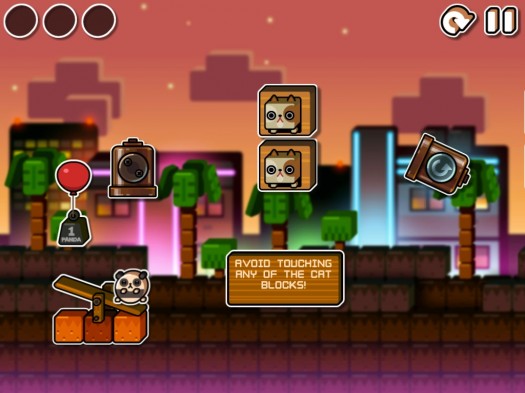 If you like puzzle games and haven't yet checked out Land-a Panda, it's worth the one or two dollar investment. Gamers in our forums have been loving the game since its release, and with the latest update there's now even more to love. Plus, there's a space for another new world to come in a future update, which we'll surely keep our eyes out for.