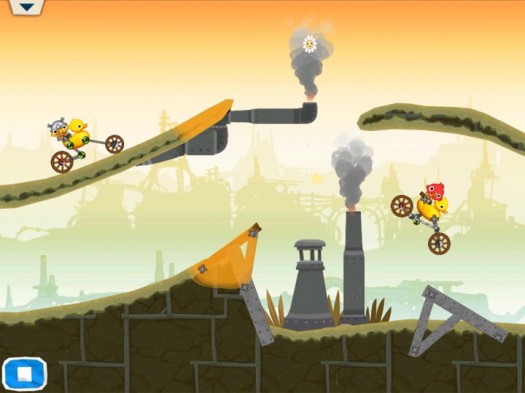 Back in June, we learned that developer Godzilab was officially working on iBlast Moki 2, a follow up to their hugely popular 2009 physics puzzler iBlast Moki [$2.99/UHD]. Then late last month, we got the first look at screenshots from the game, along with a few new tidbits of information. Now, Godzilab has posted on their Facebook page that iBlast Moki 2 will be officially launching later this month on August 18th.
In addition, they've released a couple of new screenshots for the game, like the one above showing some Mokis riding around on duck motorcycles. Why are they on duck motorcycles you ask? Well, that's because a duck is one of the many available items in the game's robust level editor, shown in the screen below. Every level in the game was made using this same editor, and as such you yourself can recreate anything in the game using the editor and tweak it to your heart's content. Of course, levels will be able to be uploaded and shared online with gamers around the world.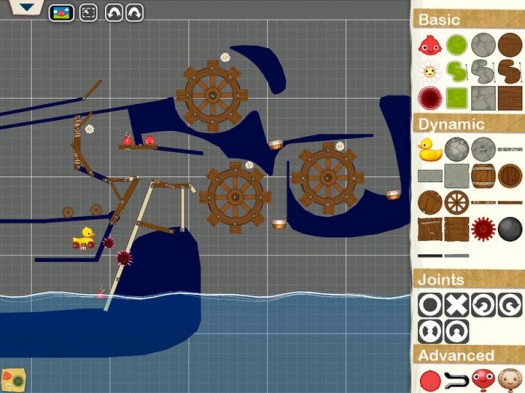 It's not even funny how much I'm looking forward to iBlast Moki 2. I loved the first game a ton, and the sequel looks to be everything that the first game was but bigger, better, and more of it. Players in our forums are really excited as well, and we'll be waiting eagerly for August 18th when iBlast Moki 2 launches in the App Store, and you can count on us bringing you our full review then.