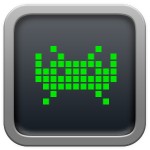 It's bonus podcast time! This week, we pulled Ten One Design's Czar of Top Doggery, Peter Skinner, from his work to talk to us about… well, his work. Ten One is responsible for the Fling and the Fling Mini, two peripherals we've been raving about since they hit store shelves. In our conversation, we ask Peter what gave Ten One the initiative to create the joysticks. We also delve into the company itself and learned how its culture informed the products it creates.
More importantly, we (as in Brad) learned that 3D printers exist and, theoretically, you can print out a physical 3D model of whatever when using one. I've never left a conversation so sure that I needed to drop 15 to 30 thousand dollars on something.
But in all seriousness, Peter was a great guest and he shed a lot of light on how Ten One does business and thinks. I think you'll enjoy the conversation.
Speaking of that, you can give the interview a listen just below. Additionally, you grab it on iTunes or the Zune music marketplace via our channels.
iTunes Link: The TouchArcade Show
Zune Marketplace: TouchArcade.com Podcasts
RSS Feed: The TouchArcade Show
Direct Link: TouchArcadeShow-Bonus-001.mp3, 16.1MB
Music for this episode was provided by the super talented Jim Guthrie. The song is "Audio Pepsi" off the album A Thousand Songs. You can buy the entire album or stream all the songs at his Web site. Guthrie is also responsible for the Sword & Sworcery [$4.99] soundtrack. Additionally, you can visit Ten One Design here.