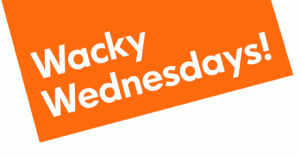 First off, apologies for not posting our typical Wednesday night release megapost last week. To say we were "amazingly busy" covering two concurrent events would be an understatement. Regardless, we're back again this week combing through the New Zealand App Store for cool new releases. If you're new here, here's how this whole deal works: Developers can set specific release dates for their games/apps. The trick is, since the App Store is a global marketplace, those games/apps are released on that specific date in each region. Thanks to the modern-day wizardry that are time zones and New Zealand's proximity to the International Date Line, they get things first.
These games will slowly be available to everyone west of New Zealand slowly throughout the day before finally appearing in the US App Store at 11:00 PM Eastern. Here's an alphabetical list of things coming out tonight that seem worth checking out:
Celtic Heroes, Free – [Forum Thread] – This 3D MMO seems to have the kind of feature list you'd expect: Character customization, multiple classes, a quest system, and more, all for free. Sounds cool, right? What has us scratching our collective heads is its file size. Celtic Heroes weighs in at a svelte 23MB. Perhaps they're trying to keep the download size under the 25MB limit for 3G installs, and streaming the rest of the content and assets in-game. Either way, our interest is piqued.
A Long Way Home, $1.99 – [Forum Thread] – A puzzle game that seems to employ a similar mechanic as Dizzypad and other similar "jump from one circular object to another" style games. I'm digging the art style, and the premise of making your way back to Earth one light year at a time seems interesting.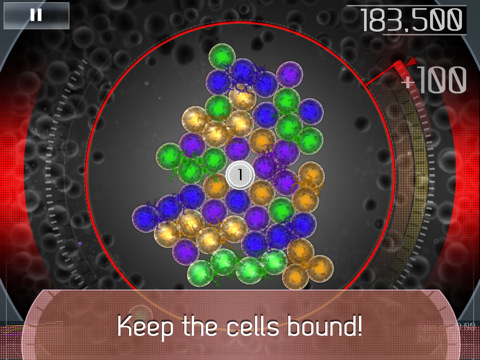 Cell Bound, 99¢ – [Forum Thread] – This cellular matching game involves matching five colored orbs together in a play area that you can spin around to line up matches. Multiple game modes are included, as well as power-ups.
Ewe Doodle – Keep the Sheep Alive, 99¢ – [Forum Thread] – This avoidance game puts you in charge of keeping a sheep safe from its natural enemies: Dogs, bees, and um, duel wielding maniacs? On a personal note, I grew up in the midwest on a farm. We had sheep amongst other animals. I have to say, I don't recall any issues with dogs, bees, or blood-crazed killers. Times truly have changed, apparently. Perhaps global warming is to blame.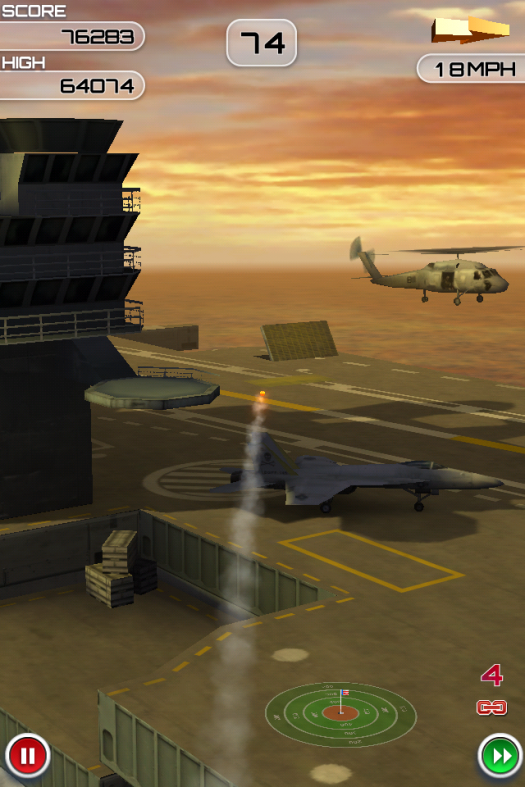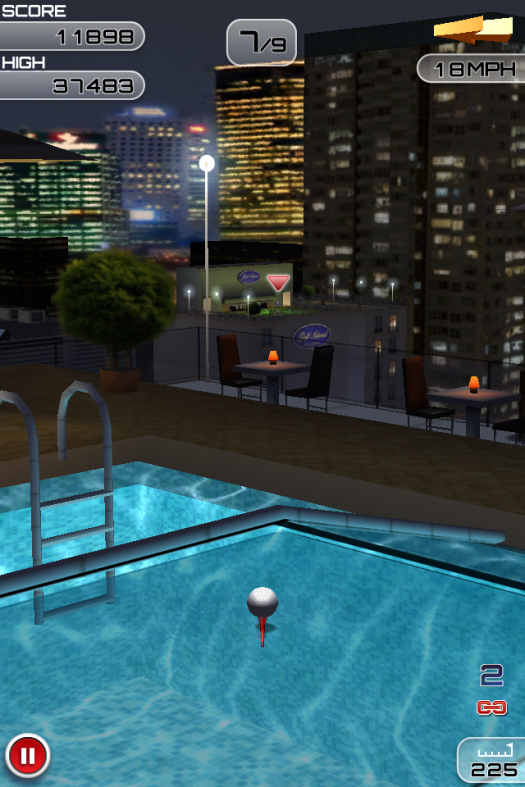 Flick Golf Extreme!, $2.99 – [Forum Thread] – Previously, playing a game of golf on the decks of aircraft carriers and on the roofs of skyscrapers were reserved for members of the US military and the financial elite. Not anymore! Thanks to the thoughtful folks at Full Fat, the rest of us proles can enjoy these high-end pleasures. Seriously though, Flick Golf! was great, and I expect this to be just as good if not better.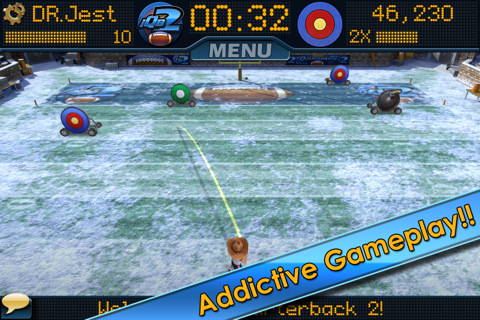 iQuarterback 2 Pocket Edition, Free – [Forum Thread – We had a great time with the iPad-specific version of iQuarterback 2 in our review. We got a look at the iPhone version at WWDC, and it's just as much fun. If you like football, don't miss this fun and free pigskin-tossing mini-game.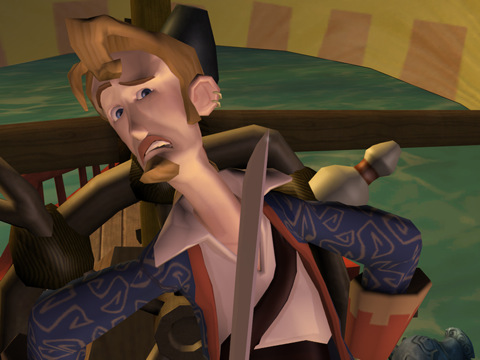 Monkey Island Tales 2 HD, $6.99 – [Forum Thread] – Continuing where Monkey Island Tales 1 HD [$6.99] left off, the second installment delves deeper into this adventure which involves Guybrush, LeChuck, and all the other Monkey Island favorites. Like most episodic games, it's probably a good idea to play the first one before jumping into the second.
Mower Ride, 99¢ – [Forum Thread] – Alright, I'm stoked for this one. Vivid Games seems to have applied the "see how far you can go" gameplay style of jumping games, but transformed to a top-down vertical racer where you ride a lawn mower. Perfect!
Peter Packer, 99¢ / HD – [Forum Thread] – Judging by the trailer, this sorting game gets hectic fast. Bonuses are earned by sorting multiple boxes at once using multi-touch. I've never really enjoyed these kind of games, but I could see the simple premise being perfect for kids.