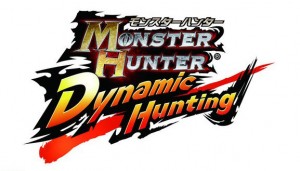 Man, that was fast. Just earlier this month, word spread that Monster Hunter was coming to the App Store. Tonight at 11PM EST, said game will hit in the US for the first time. It's available in New Zealand now.
As the proper name implies, Monster Hunter: Dynamic Hunting is a pared down experience, but not one that neglects the series' roots. In a nutshell, Hunting is all about the sweet science of bringing down monsters — the bread and butter of the franchise. You'll also be able to collect elements from these monsters that can be crafted into armor and weapons, which is another super important part of the Monster Hunter formula.
To be more specific on the latter note, Dynamic Hunting will feature three different types of weapons — 'Sword and Shield,' 'Great Sword,' and 'Dual Sword' — that can be turned on their heads in about 40 different ways. There are also 13 different types of armor that you can make or, possibly, customize further.
How the battles themselves feel I can't speak to just yet — a review is forthcoming, when the game hits the US. But, Capcom has stated the basics. When faced with a foe, you'll be able to 'attack,' flick to do a fast attack, evade, counter attack, and guard. Here's a video of it in action.
If you ask me, it sounds like Capcom took some notes from Chair Entertainment which is a welcome change from previous efforts of theirs.
Looking forward to Dynamic Hunting? We are, too. The cool thing is that the wait isn't long, nor should the one be for our first impressions. Stay tuned, folks, and keep those claw fingers nimble just in case.